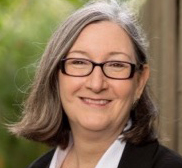 "When my old tracking/invoicing software went out of production, I searched for weeks and tried demo versions of several programs, including AppleSource's TimeNet. I was sold on TimeNet immediately.

The flexibility is priceless. The built-in templates are excellent and range from plain and simple to highly detailed. You can customize any of them or use the list of fields supplied in the users guide to create your own.

Customer support is better than any software I have ever used. I ran into a problem, used the "Provide TimeNet Feedback" button found in the TimeNet menu, and got a reply within a few hours and a solution to the problem within 48 hours.

This fantastic software only costs $49.99 – exactly right for a solo freelancer or a small office. I give TimeNet five stars, and with a free demo available, why not try it right now?"
Karen Newcombe — Write Bank
"After testing different time tracking, billing, and invoicing software, I downloaded the TimeNet trial and purchased a licence a few hours later. I haven't looked back.

The software is incredibly easy to use and contains some great features. I sent an email with a few feature requests, and received a reply the same day saying that they would be added in the next update...and they were! I've been pleasantly surprised at AppleSource's willingness to update the software to suit my needs.

As a result, TimeNet has become even easier to use and has boosted productivity. Hats off to you, AppleSource Software!"
Ben Costello — Scholos
"I've used 'em all, I think, these time recorders, these invoice makers. I've been really disappointed; too disjointed, no invoicing, no expense tracking, arithmetic error prone... then I found TimeNet. Logic, research, and response pays off! I use TimeNet every day. It has cut my billing time by 60% and all is well!"
Charles Haynes — Graphic Designer
"I just bought TimeNet after using the demo for a bit... I realized TimeNet gives me the structure I totally NEEDED. Nice work! Thank you for helping me make my new year's resolution of 'getting organized' closer to reality."
Jackie Fitts — WebWrite Services
"I want to publicly thank you for all your repsonsiveness to my support questions. In the last year or so I have come to rely so much on TimeNet. As a free-lance writer, all I have to sell is my time.... When an application is critical, it's really important to know that you have good support behind you :)

When I was looking for a replacement for Timeslips, I was a little hesitant to go with an application that didn't have a huge brand name and an 800 number, etc., but you have always been very responsive and able to get me squared away with my questions. Thanks again!"
Cathie Cush — Freelance Writer
"I'm so happy I chose this software over any other billing program, and I want to thank Perry for his time in helping me with my questions. It's nice to actually have someone directly help you rather than sitting on a telephone for hours and not getting anything accomplished. I am refreshed to know that when I have a question about this product...someone will be there ASAP to help me solve it.

Thanks!!!"
Paige Castellini — Interior Designer
"I went through and discarded Now Contact, Entourage Project Management, Daylight, Studio Czar, Custom Filemaker solutions, online systems and most recently Studiometry. All of them had issues with being too complex, not having the right features, and not being able to network properly.

Today, I tried TimeNet. 20 minutes later I ordered a five pack (and Master of My Domain too!) Perry responded to emails in a flash, and had the kind of boyish enthusiasm (that's a compliment) that is often missing in any business.

When you depend on a piece of software to run your business, you better make sure it works. We've been playing with TimeNet for the past 5 hours and haven't had one 'hiccup'. I'm happy and I may have found the solution.

Perry, you do a great job on keeping it simple so that training in my office was about 5 mins!"
Grant Simmons — Simmonet Marketing
"TimeNet and iBiz rose to the top, but your software is WAY cooler. Thanks again for such a great forum - best support I've ever seen. Excellent service, as always, Perry. Man, I could get used to this."
Ryan Hastings — Hastings Photographics
"I looked into other billing programs, but for my needs, they were too confusing. Features that I'll never use and layouts that don't make sense. TimeNet really suits my needs because with billing for a photographer, we have several different categories with different rates and it's super easy to create an invoice. Give it a try! And if you do have questions, the support is top notch!"
Christine Aylen — Photographer
"This program rocks! I have been searching all night for one that offers control over invoice layout and this beats the others I've tried by a long shot. I'm sold!"
Michael Gallaugher — Agape Creative
"This program rocks! I have been searching all night for one that offers control over invoice layout and this beats the others I've tried by a long shot. I'm sold!"
Michael Gallaugher — Agape Creative
"Thanks for making a very cool app, keeping it affordable, and allowing guys like me to ROCK my receivables! You truly made my day! You've actually done a great job of making my life easier... I love the elegant look and feel of your app. As a fellow developer, you've shown me a thing or three in what elegant design and real Mac integration ought to feel like. Superb, my friend, SUPERB!"
Mark Effinger — Software Developer
"Overall I am very impressed by the clean and usable design of TimeNet and especially the nice looking Invoicing. The formatting of the invoices is reason alone to rule out most of the competition."
Lang Riley — Registered User
"TimeNet is outstanding and exactly what I was looking for and what I think many of you are looking for. The product is very simple and easy to use...WYSIWYG. The invoice style is very customizable.

When you consider the price and ease of use, it is the best billing/invoicing application for Mac that I have ever seen."
Eric La Fleur — Attorney
"Great looking program. I am a DV producer and Web producer in Adelaide Sth Australia... I would like to add a link from my site to yours as I do for other value added products."
John Burk — Digital Video Producer
"TimeNet's mileage feature saved me almost $600 in just 5 months. I keep a notebook in my car for this sort of thing, but am usually too busy or lazy to create a report... in 10 minutes I put the miles into my TimeNet projects, and it only takes seconds to keep up with it now. I can create a report for any date range in seconds and send it to my accountant... this alone makes TimeNet a steal for the price. Incredible work!"
Craig Alex — Colorist (Color Consultant)